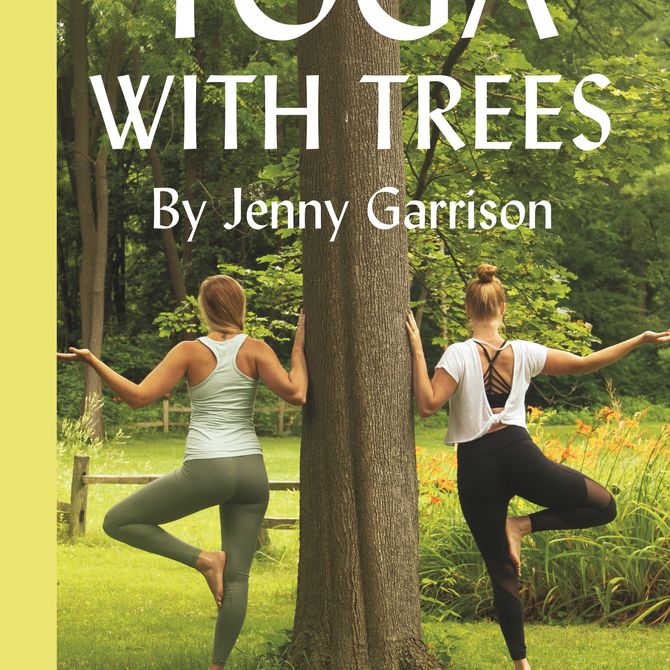 "Yoga with Trees" by Jenny Garrison
In this delightful guidebook, simple illustrations accompany basic instructions for doing yoga poses with trees. The stories and teachings have been carefully chosen to help strengthen the human connection with the trees. All yoga levels, from beginner to advanced, are invited to feel a deepening relationship with themselves, the trees, the natural world, and yoga through the teachings held within these pages. An exploration of physiology, lore, art, poetry, and spirituality about trees lead the reader to a rich new place of belonging with all of creation. This new way of being in relation to trees will bring gladness and soul-nourishing enjoyment to the young and the young-at-heart of all ages!
"Yoga with Trees" from Bookbaby
buy it here from Bookbaby! Author's preference!
Available on Kindle or in Softcover
The book, "Imagery In You...Mining For Treasure In Your Inner World"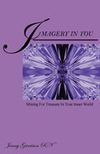 This book is the heart of my work with imagery. It is a clear and easy guide and resource for you.... a doorway for your own imagery. Order through any links below, at any major bookseller, or contact me (use contact tab) and I'll send you a signed copy (16.95+$3 s&h) "Jenny Garrison has written a fine book on Inner Work, stronger and more readable for her feminine insight and wisdom." Robert A Johnson, D. Hum. , (best selling author of "Living Your Unlived Life...", "Inner Gold..."We:Understanding the Psychology of Romantic Love", and others). "Jenny Garrison, mother of two beautiful daughters, is one of the most genuine people I have ever met. Sincere, courageous, caring, creative. In her book, Imagery In You: Mining for treasure in your inner world, she has provided one of the most thorough introductions for entry into the imagination, this too long neglected dimension of deep knowing, wisdom, and healing that is the birthright of every human being. Clear, concise, beautifully written, this book should be in everyone's library." Eligio Stephen Gallegos, PhD
Buy at Amazon
buy the book or the Kindle edition
Buy at Barnes and Noble
Buy the book or the Nook edition
Outskirts Press
(Download as an E-book version on the publishers webpage using the above link).
Outskirts Press - Wholesale
( buy discounted quantities of 10 or more from Outskirts Press Wholesale Dept.).
Audio CD, "Gentle Yoga With Jenny Garrison"

Here is a gentle and complete yoga practice on audio CD. The focus is inward, with attention to inner rhythms...and yet the practice moves along nicely with clear instruction and nice flow. This is a practice you can take with you wherever you go, and one you will return to time and time again. Want to hear it? Click the "listen" tab above. Want to own it? Click on any of the links below!
Buy this CD at CD Baby
CD Baby is a great place to browse for and buy CDs!
Buy this CD at Amazon.com
Download the CD from Apple itunes
"IMAGERY IN YOU" is NOW AVAILABLE IN GERMAN as "INNERE BILDER"
"Innere Bilder" is the german edition of Imagery In You.   It is published Fall of 2015 by Neue Erde Press and available NOW where books are sold!
Private Sessions
Totem Animal Imagery Sessions 80$
Chakra Sessions, with assessment and imagery 80$
Past Life Explorations through Imagery, approx. 90 min. 120$
Gentle Yoga Private Sessions  40$ for 30 min., 60$ for 1 hour
sessions can be scheduled by phone or in person at Breathing Space Studio, 91 Main St. Wellsboro PA 16901
Please call to talk and schedule your session 570-439-2951
Workshops and Group Gatherings
Any combination of gentle yoga, Yoga with Trees, Deep Imagery, or tools for inner discovery can be offered to groups of any size. Contact Jenny for details.
Imagery In You, Yoga with Trees